Understanding the Growth of Digital Libraries: Benefits, Challenges & Trajectory

Aug 4, 2023 |

10 Mins Read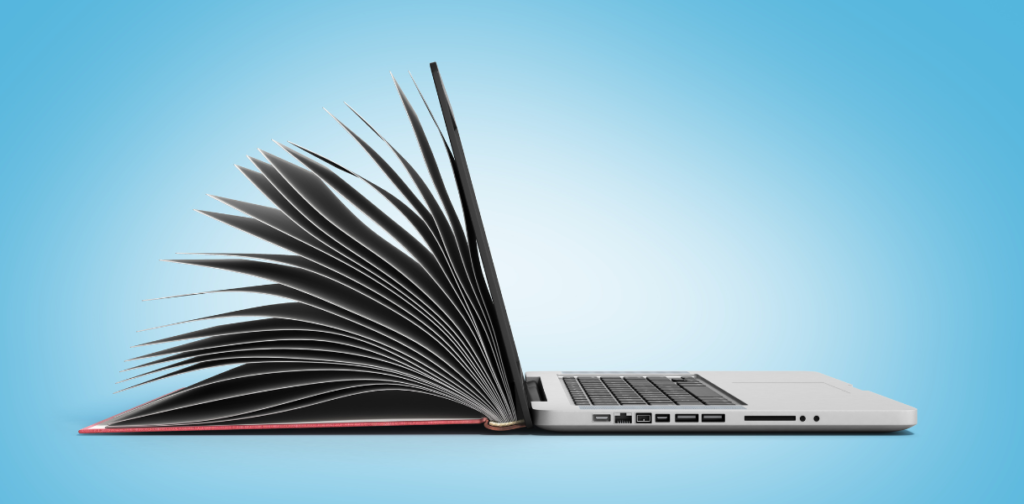 In the age of boundless information and technological advancement, the landscape of academia has seen a significant emergence of digital libraries. As the digital frontier expands, so does the potential of these databases to cater to the evolving requirements of scholars, researchers, and students worldwide. In this blog post, we explore the remarkable growth and purpose behind digital research libraries, unearthing how they are reshaping the way we access, curate, and interact with information in our pursuit of wisdom and understanding.
By definition, digital libraries provide readers with online access to a wide range of resources; these platforms are often utilised by researchers and students to track the latest breakthroughs, discoveries and developments within their respective disciplines. The true appeal of digitised libraries is their ever-evolving nature, from multimedia content to data visualisation tools; digitised information and research have significantly advanced content consumption in the sphere of academia.
Benefits of Digital Libraries
Accessibility
Digital research libraries can provide access to rare and out-of-print materials paired with features that are designed for user convenience such as advanced search filters, AI-powered tools and generated citations. Furthermore, the range of resources is not only limited to books but expands to journal articles, magazine & newspaper articles, case studies, reports and much more. Digital libraries expand the reach of academic research because accessibility is not limited to specific locations, unlike traditional libraries.
Preservation of Materials
Digitising older academic research ensures the preservation of fragile and rare materials. Traditional libraries hold materials that are vulnerable to physical deterioration and digitised libraries allow these materials to be protected from handling and environmental damage over time.
Personalisation
Digital libraries are engineered with intelligent algorithms that recommend and filter content tailored to your research consumption patterns, search history and discipline. This allows for easier navigation across vast databases to find academic research relevant to your study area.
Collaborative Learning
Some digital library databases are designed with social media-like features that allow researchers to review research papers and join communities. The integration of these features allows for collaboration between researchers which demonstrates their information literacy, and digital skills while also expanding researcher network and impact.
Single Sign In
Digital libraries provide access to a wide range of scholarly literature through a single pair of credentials rather than searching and accessing them separately within traditional libraries.
Impact of Digital Research Libraries on Research & Education
Digital research libraries have had a significant impact on advancing research culture in higher education as these databases aid in understanding intellectual growth, research productivity, planning and identification of research that could be in demand; allowing students and researchers to bridge the gaps quickly. Furthermore, The fast access to resources accompanied by powerful research tools will enable researchers to be efficient and thorough with their secondary research.
The digitisation of educational materials has also increased technological literacy through immersive and interactive learning modules. Through this digitisation, students and researchers have been at the forefront of these platforms' development; the aspect of increased accessibility comes from not only worldwide access but also student and institutional discounts. Digital research libraries have had an imperative impact on the open-access movement in the academic realm due to the way in which they have escalated accessibility, inclusivity and affordability.
Challenges of Digital Research Libraries
Copyright agreements - this is a long and expensive process that requires technological libraries to navigate complex legal issues and it can result in the library not obtaining all the required resources.
Resource management - a digitised library has to ensure that the content available on its website has adequate discoverability and organisational structure that is both intuitive and user-friendly.
Technological infrastructure - these technological libraries have to invest significantly to establish accurate and standardised metadata which requires skilled staff
Quality Control - to digitise and disseminate academic research, the library would have to also invest in a team of experts to ensure the accuracy of digitally translated research.
Future of Digital Research Libraries
In 2013, Emerald Insights predicted digital research libraries will offer access to large databases. As of 2023, there has been significant growth in the number of digital libraries and their evolving offerings. Moving forward, academia and digitised libraries are expected to technologically evolve by integrating AI automation to ease the consumption of information. Moreover, there may be a rise in the integration of AR & VR methods to enable immersive learning and provide interactive content to better aid visual learners and researchers.
Furthermore, with the current growth of online learning platforms, the realm of research may witness an increase in partnerships between digital libraries and online learning tools to provide an array of resources seamlessly. Additionally, open access resources will play an essential role, because libraries that offer open access alternatives usually generate more traffic and disseminate content on a larger scale.
The most crucial role digitised libraries may arguably play in the future is enhancing global collaboration and interoperability, allowing research communities to share resources and insights on a global scale, potentially bringing institutions together.
Frequently Asked Questions
What are the advantages of Digital Libraries for students?
The main advantage of digital libraries from a student's perspective is not being tied down to one specific library or location. Students can access academic research from anywhere in the world through a few clicks, this also eases the process of researching by developing content discoverability; students can find resources much quicker. Furthermore, digital libraries aid students' technological literacy.
What is the primary purpose of Digital Libraries?
The primary purpose of digital libraries is to disseminate content faster and easier, while also providing global access to rare and out-of-print materials. The digitisation of academic research has allowed the general global population and research communities to collaborate and share scientific research easily.
Discover an array of academic resources now on Zendy where you can research worry-free.
You might also like