About Zendy
Zendy was born from a simple vision: to make academic content more affordable and accessible for everyone.
And we mean everyone. No matter where you're from or what you're interested in, Zendy's Online Library helps you discover more about our world.
Where can you find Zendy?
Zendy Open, an online library providing Open Access content is available worldwide.Zendy Plus is available in UAE, Saudi Arabia, Bahrain, Jordan, Algeria, Morocco, and Nigeria (more regions launching soon)!
With library budgets shrinking & journal subscription costs increasing, individuals who require access to research are left with limited options.So, our founders created Zendy - an easy-to-use platform where you can find research across all major disciplines.Zendy is developed by Knowledge E in a growing collaboration with researchers, students, institutions, & publishers to facilitate the democratisation of knowledge.
FEATURED ON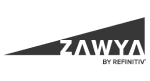 Why use Zendy?
We make accessing research simple. Our powerful online library features millions of articles, journals, e-books, and more - all on a seamless platform. You can use comprehensive filters to narrow down your research and then read, cite, and download content with ease.