News
Zendy signs global licensing agreement with Bristol University Press

Aug 14, 2023 |

4 Mins Read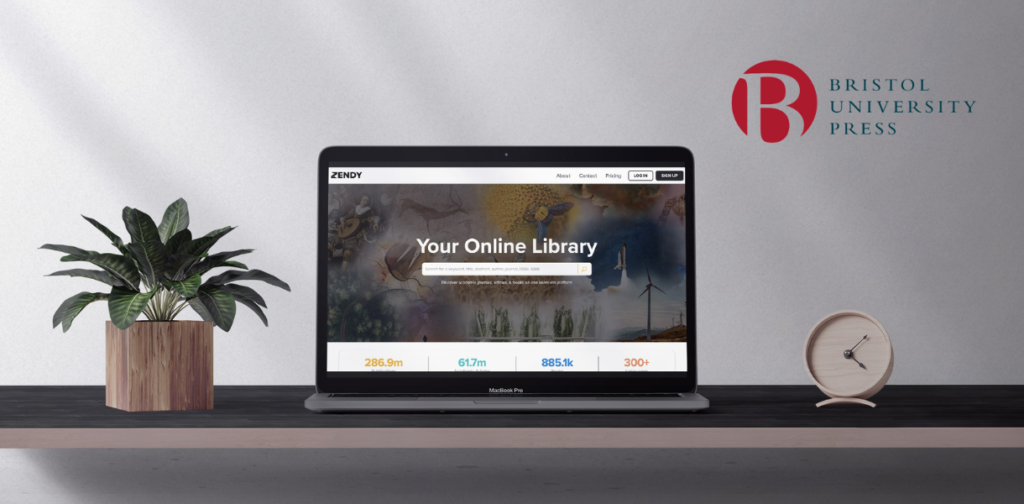 [Dubai, 14 August 2023] – Zendy has signed a global licensing agreement with Bristol University Press, an academic publisher known for its commitment to advancing research and knowledge dissemination. The agreement will allow Zendy users to access academic resources from Bristol University Press across social sciences and aligned disciplines.
Bristol University Press has built a reputation for publishing world-class research that addresses pressing global challenges and contributes to the advancement of social sciences. Their dedication to inclusive knowledge aligns seamlessly with Zendy's mission to make quality academic content accessible to individuals, researchers, and students regardless of geographical boundaries.
"We are excited to partner with Bristol University Press to offer our users a more diverse selection of research on our platform," said Zendy Co-founder Kamran Kardan. "This collaboration underlines our commitment to connecting researchers, students, and knowledge enthusiasts with top-tier academic content, fostering collaboration and learning on a global scale."
This announcement comes as Zendy continues to forge partnerships with prominent academic publishers to expand its content library and cater to diverse user interests. Zendy recently announced a series of new partnerships with IntechOpen, IEEE, IT Governance Publishing, and IGI Global.
The partnership with Bristol University Press reinforces Zendy's dedication to nurturing a global academic community and making scholarly resources accessible to all.
About Zendy: Zendy is a product of Knowledge E. Since its inception in 2019, Zendy has connected over 200,000 users to academic journals, proceedings, articles, e-books, and more. Zendy is on a mission to make academic literature more affordable and accessible for students, researchers, and professionals worldwide. Zendy was awarded Best Startup – Education at the Middle East Technology Excellence Awards 2022. To learn more, visit www.zendy.io.
About Bristol University Press: Bristol University Press is an academic publisher committed to publishing high-quality research that addresses global challenges and contributes to various disciplines. The press is known for its commitment to open access and the dissemination of knowledge for the betterment of society. To learn more visit, bristoluniversitypress.co.uk.
You might also like