Zendy Signs Global Agreement with IT Governance Publishing

Jun 19, 2023 |

4 Mins Read
[United Arab Emirates, June, 2023] – Zendy, the AI-powered digital research library, has a global licensing agreement with IT Governance Publishing, a leading provider of books on information technology, cybersecurity, and governance.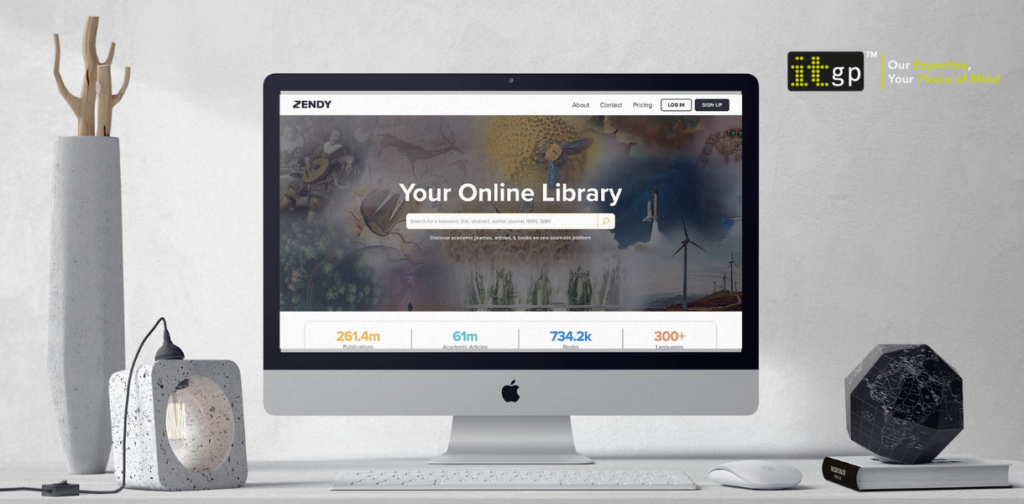 As the demand for access to quality research continues to grow, Zendy is providing a solution to help promote a more equitable access model for individuals who are not associated with an institutional library.
With a vast collection of scholarly literature, Zendy strives to help publishers increase the visibility of their content to a growing audience of over 170,000 registered users from 162 countries.
IT Governance Publishing is known for its extensive portfolio of books focusing on information technology, cybersecurity, data protection, and governance best practices. This partnership will see IT Governance's titles added to Zendy's research library, enhancing the platform's diverse range of content.
"Zendy is committed to providing users with the most comprehensive and diverse collection of research material possible," said Zendy Co-founder, Kamran Kardan. "We are thrilled to partner with IT Governance and make their publications available to our users. Partnerships enable our mission to democratise access to knowledge, bridging the gap between researchers, students, and professionals globally. Through increased accessibility, we strive to reduce inequalities and empower individuals to drive innovation and make a lasting impact on society."
"When I first met the team at Zendy and they explained what they had planned, I knew the importance of partnering with them, their mission is something that I believe is a great opportunity to grow equality around the world," said IT Governance Publishing Relations Manager, Andreas Chrysostomou.
In today's interconnected world, accessing diverse perspectives and research from across the globe is paramount. By providing a platform that transcends borders, Zendy ensures that users from different countries and regions can benefit from a wide range of scholarly resources, fostering a rich and inclusive learning environment.
Learn more about Zendy: www.zendy.io
About Zendy
Zendy is a product of Knowledge E. Since its inception in 2019, Zendy has connected over 170,000 users to academic journals, proceedings, articles, e-books, and more. Zendy is on a mission to make academic literature more affordable and accessible for students, researchers, and professionals worldwide. Zendy was awarded Best Startup – Education at the Middle East Technology Excellence Awards 2022.
About IT Governance Publishing
IT Governance Publishing is a leading provider of books, training, and consultancy services in the fields of information technology, cybersecurity, and governance. With a comprehensive range of resources authored by industry experts, IT Governance Publishing supports individuals and organisations in enhancing their IT performance, managing risk, and complying with relevant regulations.
You might also like