News
Zendy Showcases Online Library at Step Conference Dubai 2023

Mar 14, 2023 |

4 Mins Read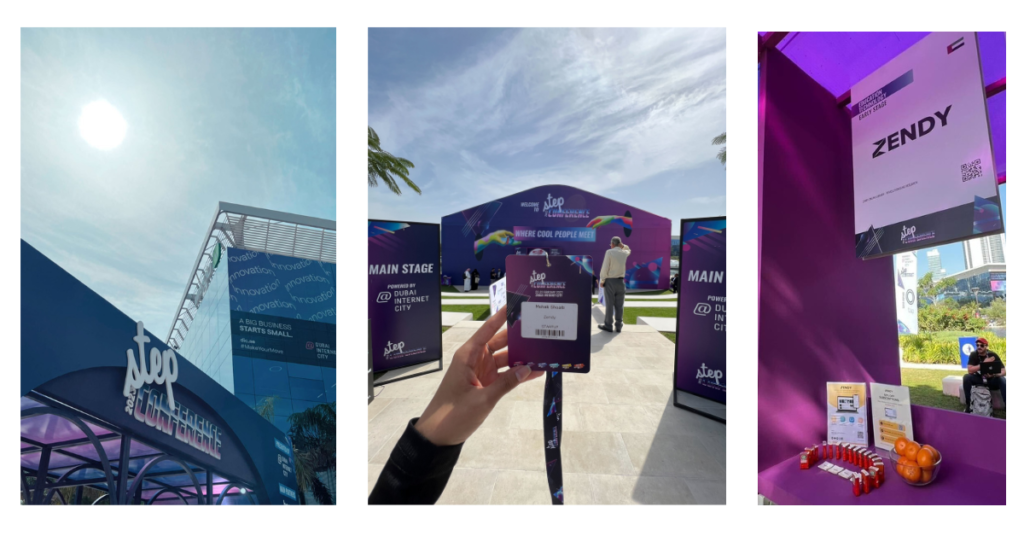 UAE-based startup Zendy (a product of Knowledge E) recently showcased at STEP Conference Dubai, the region's leading technology festival for emerging markets. Renowned for empowering diversity and innovation, STEP boasts a cutting-edge atmosphere, fueled by trailblazing MENA-based startups.
The STEP conference is an annual event that brings entrepreneurs, investors, and industry experts together to showcase their technology-driven startups
At STEP 2023, startups across digital, sustainability, education, and fintech industries showcased their technology. With a key focus on making academic content more accessible and affordable, especially in emerging regions, Zendy showcased the limitless potential of its digital academic research library to hundreds of founders, funders, and technology enthusiasts.
Artificial intelligence was a key trend at STEP Conference 2023. With more companies adopting AI to create user-friendly and highly persoanlised experiences, it is evident that the market is pivoting.
Zendy's vision of being like 'Netflix for researchers' will come to life with a host of new feature updates to be launched in the coming quarters. Powered by AI and machine learning algorithms, Zendy will soon deliver a truly personalised experience to users.
Collaborative filtering and content-based filtering will ensure researchers receive recommendations and highly targeted search results based on their profile, helping them save time in the research process.
"One of the many benefits of building a technology company in MENA is the immense energy, support, and talent that exists in the region. There really is an ecosystem of breakthrough innovation that is inspiring. STEP Conference never disappoints in bringing together the best of the region and it was great for Zendy to have its first showcase - especially in a year largely dedicated to advancements in AI," said CEO of Knowledge E and Zendy Co-Founder, Kamran Kardan.
Zendy's digital research library will continue to enhance its experience with features and content that not only is inclusive of all demographics but also streamlines the process of research.
Discover millions of e-books, journal articles, proceedings and more on Zendy now.
You might also like