News
Emerald Publishing joins Zendy with a significant collection of scholarly research!

Jan 16, 2020 |

6 Mins Read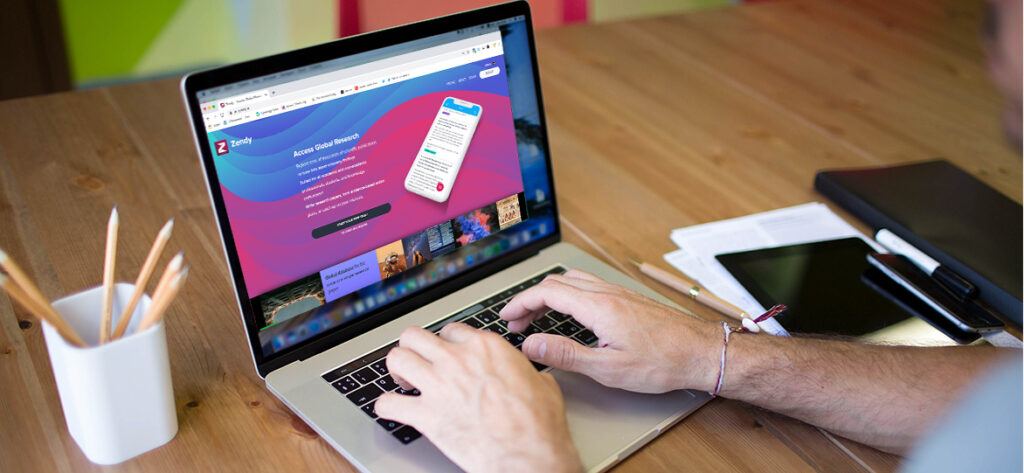 DUBAI, United Arab Emirates, 16th January 2020: Zendy users have access to additional scholarly research: 311 journals have now been added to ZendyPlus from Emerald Publishing in selected African countries.
What is Zendy? Zendy is for all the students who just graduated only to discover they were locked out of their university's database, or for nonprofits researching wildlife who continue hitting exorbitant paywalls, or for the entrepreneur looking for new research but is concerned about the pay per view fees. Zendy aims to rebuild the fragmented and restrictively expensive research community and provide a one-stop-solution for scholars, nonprofits, independent learners, and everyone else.
Emerald Publishing has now joined Zendy with a pertinent portfolio of 311 e-journals. Emerald's collection of scholarly literature provides extensive coverage across critical disciplines, offering new perspectives on highly relevant subjects and themes. "Emerald Publishing is delighted to extend our working relationship with Knowledge E, having worked successfully together to serve the academic community across the region. We're excited to bring our journal content to new audiences and new markets and look forward to furthering our relationship through the Zendy platform." – Head of commercial operations, Emerald Publishing, John Eggleton
"The Zendy team is thrilled to be taking another step towards this vision with Emerald Publishing and look forward to the many discoveries that could emanate from a united, global, collaborative research ecosystem." – Founder and CEO, Knowledge E, Kamran R. Kardan
About Zendy
Zendy is an online platform created to provide individuals with access to scholarly research and literature. Zendy originates from the notion of building a more knowledgeable world, as there has never been a time where easy, affordable access to content has been more needed. Current scholarly databases exist behind crippling paywalls or require university facilitated access, which is a challenge for individuals across the globe not affiliated with institutions. Access to scientific publications is particularly troublesome in developing countries, where many universities cannot afford the subscription databases required for advancing research and studies. Zendy is working to remove barriers from scholarly discovery to make academic literature affordable and accessible to everyone, all academic and non-academic professionals, students, and knowledge enthusiasts.
Zendy is developed by Knowledge E in a growing collaboration with researchers, students, institutions, and publishers to facilitate the democratisation of knowledge.
About Knowledge E
Established in 2012, Knowledge E's name was fast to become synonymous with collaboration, professionalism and innovation. Head-quartered in Dubai, United Arab Emirates, and supported by a team of 30 highly engaged professionals, Knowledge E works closely with over 100 clients world-wide from various types of organisations and government entities within the research and education sector to support their continued innovation and development. This is achieved by providing leading expertise, information resources and software solutions. Since its inception, Knowledge E has prudently expanded its expertise, services and technology in line with its vision of developing 'a more knowledgeable world'. Knowledge E's three core offerings are the 3D's; 'Discover', 'Develop' and 'Disseminate'. 'Discover' through the KnE Digital Library Solutions powered by Zendy for research literature discovery, as well as tailored content packages; 'Develop' through the KnE Learning Programmes, supporting capacity building and skills development within academia as well as the KnE Consulting Projects, serving universities on their mission to become 'world-class universities'; and 'Disseminate' through the KnE Publishing Services and the platform for Open Access publishing of regional journals and conference proceedings.
About Emerald Publishing
Emerald Publishing was founded in 1967 to champion new ideas that would advance the research and practice of business and management. Today, they continue to nurture fresh thinking in applied fields where they feel they can make a real difference, now also including health and social care, education and engineering. Emerald manages a portfolio of over 300 journals, more than 2,500 books and over 1,500 teaching cases.
You might also like