News
Access 120,000 scientific publications for a flat monthly fee on ZendyPlus Algeria!

Feb 20, 2020 |

6 Mins Read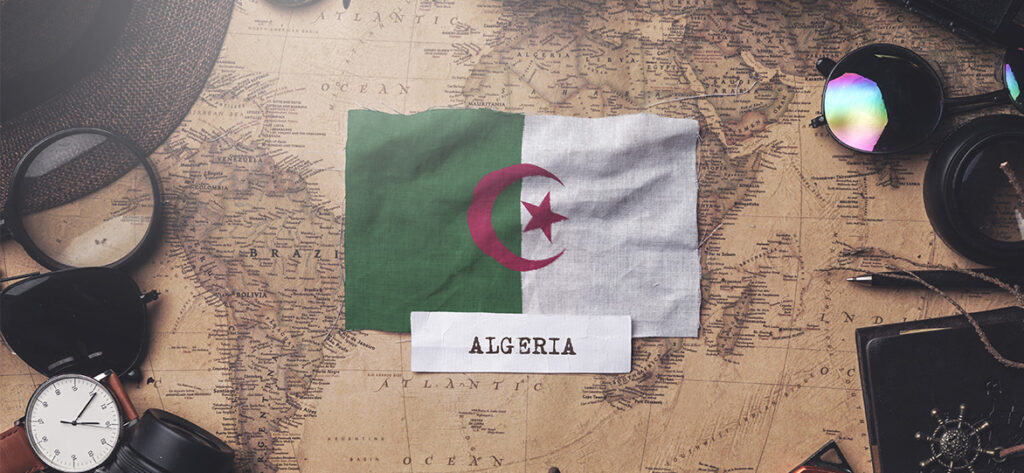 DUBAI, United Arab Emirates, 20th February 2020: Users in Algeria can now subscribe to ZendyPlus and access more than 120,000 scientific publications, covering medicine, engineering, business and other subjects including top titles such as Science, Harvard Business Review and many more!
Let's pretend you're an independent learner, looking for the latest research in chemistry. Recent records show that a year's subscription to reputable journal comes to around $358. However, access to one journal is rarely enough. Let's look at the subscription costs for some other journals. If you were to look at more specific journals in genetics and biotechnology these would come to an average of $250 each, bringing your total up to $858 per year, $71 (8549.47 DZD) per month with access to only 3 journals.
These prices make scientific discovery inaccessible to most people without institutional access! One has to either pay exorbitant amounts for accessing quality research or find a way to source the findings directly from the author which is usually a longer route.
"With the current environmental, social, and political turmoil across the globe, we have a chance to form a global brain, and move towards a more knowledgeable tomorrow. However, we've been stuck struggling to access research. This is where the need for Zendy was born from." - Founder and CEO, Knowledge E, Kamran R. Kardan.
Zendy is a digital library created to gather all scientific literature under one roof. Individuals can test the platform in a free trial and then subscribe for a nominal monthly fee or opt for the yearly alternative. Zendy aims to make research, currently trapped behind steep paywalls, affordable.
Zendy users in Algeria currently have access to more than 120,000 scientific publications from publishers such as Emerald Publishing, Sage Publishing and more coming onboard soon.
Take a step towards a more knowledgeable self and sign up on Zendy today!
About Zendy
Zendy is an online platform created to provide individuals with access to scholarly research and literature. Zendy originates from the notion of building a more knowledgeable world, as there has never been a time where easy, affordable access to content has been more needed. Current scholarly databases exist behind crippling paywalls or require university facilitated access, which is a challenge for individuals across the globe not affiliated with institutions. Access to scientific publications is particularly troublesome in developing countries, where many universities cannot afford the subscription databases required for advancing research and studies. Zendy is working to remove barriers from scholarly discovery to make academic literature affordable and accessible to everyone, all academic and non-academic professionals, students, and knowledge enthusiasts. Zendy is developed by Knowledge E in a growing collaboration with researchers, students, institutions, and publishers to facilitate the democratisation of knowledge.
Zendy is now available in Algeria, Jordan and Morocco with the rest of Africa and Middle East to follow in 2020.
About Knowledge E
Established in 2012, Knowledge E's name was fast to become synonymous with collaboration, professionalism and innovation. Head-quartered in Dubai, United Arab Emirates, and supported by a team of 30 highly engaged professionals, Knowledge E works closely with over 100 clients world-wide from various types of organisations and government entities within the research and education sector to support their continued innovation and development. This is achieved by providing leading expertise, information resources and software solutions. Since its inception, Knowledge E has prudently expanded its expertise, services and technology in line with its vision of developing 'a more knowledgeable world'. Knowledge E's three core offerings are the 3D's; 'Discover', 'Develop' and 'Disseminate'. 'Discover' through the KnE Digital Library Solutions powered by Zendy for research literature discovery, as well as tailored content packages; 'Develop' through the KnE Learning Programmes, supporting capacity building and skills development within academia as well as the KnE Consulting Projects, serving universities on their mission to become 'world-class universities'; and 'Disseminate' through the KnE Publishing Services and the platform for Open Access publishing of regional journals and conference proceedings.
You might also like